An intensive 10-week language & culture studies fellowship held in Yogyakarta, Indonesia for U.S. university students and recent graduates.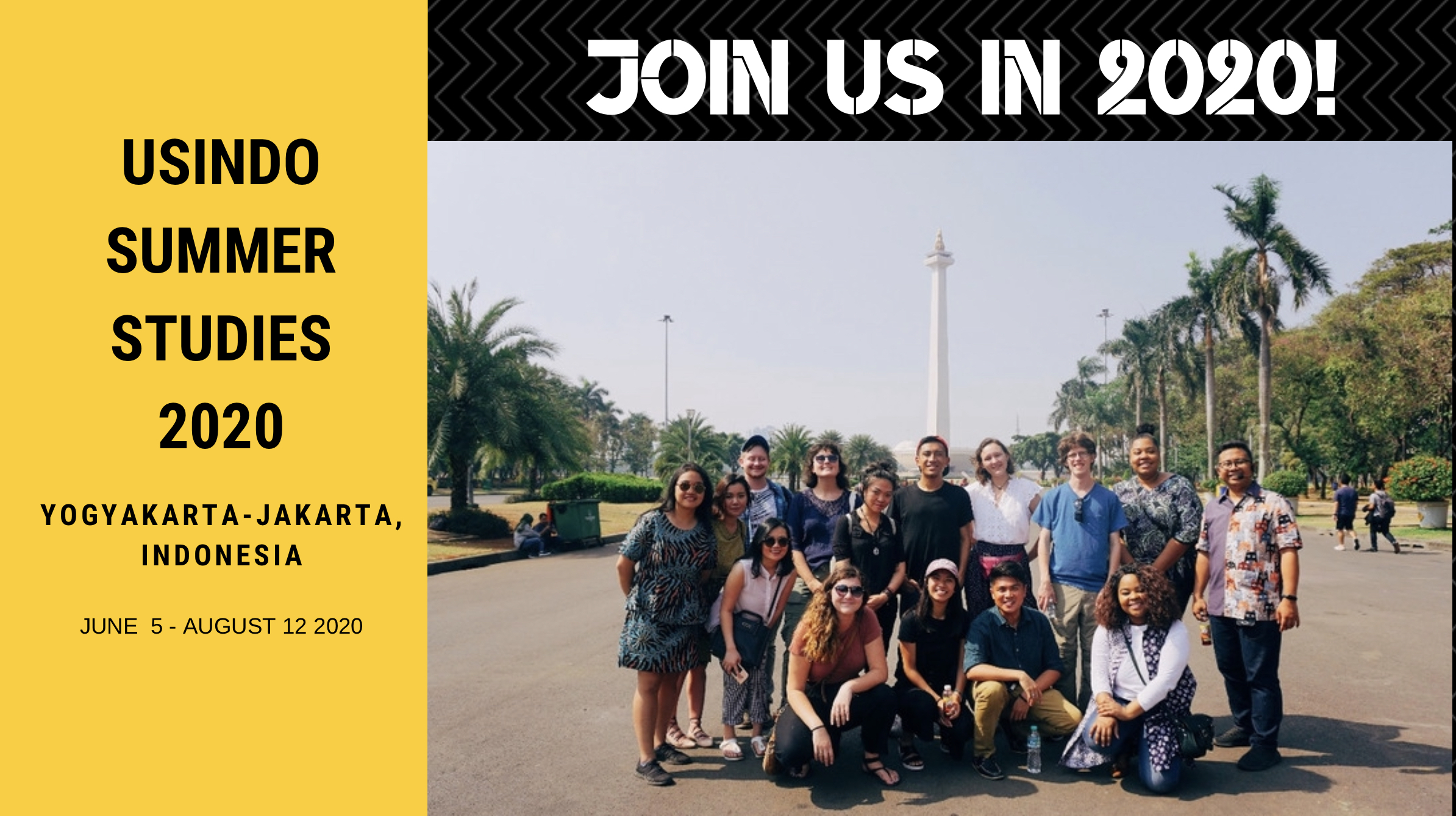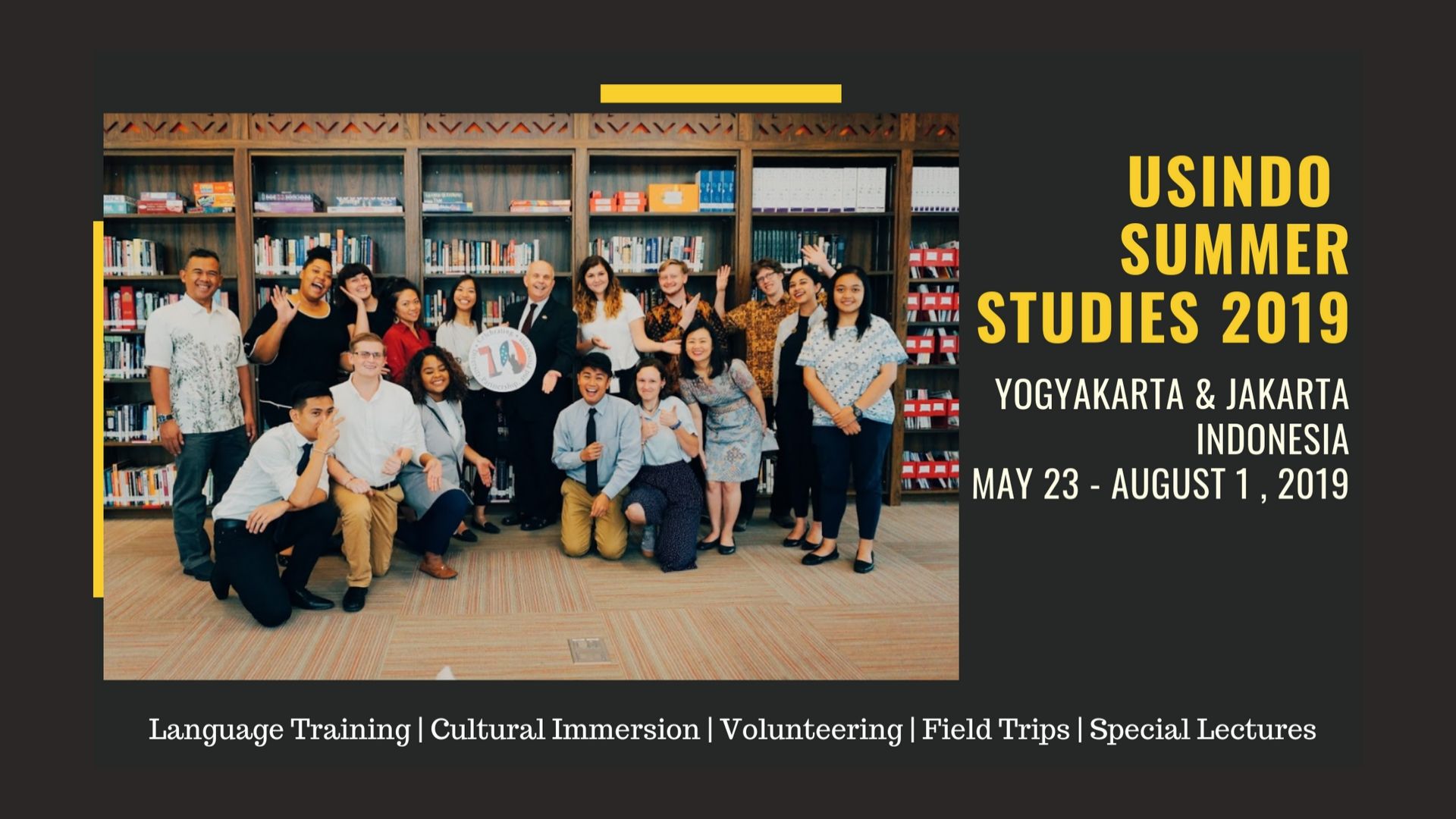 Language Training
Improve your Bahasa Indonesia proficiency in a classroom setting.
Cultural Immersion
Immerse yourself in the unique culture of Indonesia
Volunteering
Volunteer at institutions or organizations according to your personal interests and goals
Host Families
Foster meaningful bonds with your Indonesian host families
Special Lectures
Engage in discussions of various topics, such as politics, history, culture, religion, and economics.
Jakarta Post-Program
Engage with Indonesian government officials, NGOs, business leaders and experience its city tour
Application Documents
All of the following application documents must be submitted via email to usindojkt@usindo.org.
Personal statement: Please submit a 500 word personal statement describing your academic interests, career goals, interest in Indonesia & how your participation in this program will enhance those interests and goals, how your career might further the mission of the Society to promote more awareness of Indonesia in the United States, and why you chose to apply for the 2019 USINDO Summer Studies Program.
*In addition to the personal statement, you may also submit a short introductory video of yourself. This video should be no more than one minute long and should serve the purpose of helping us get to know you and your motivation better beyond your personal statement. Please note that this video is optional.
Curriculum Vitae or Resume: Please submit a curriculum vitae or resume (not to exceed 2 pages).
Academic transcript(s): Please submit the latest academic transcript from the educational institution where you are currently enrolled or recently graduated from.
Letter of recommendation: One (1) recommendation letter is required. The letter of recommendation may include the recommender's assessment of your character, potentials, and accomplishments, with examples if possible; the recommender's understanding of your academic/professional interests; and why the recommender would recommend you to be chosen as a 2020 USINDO Summer Studies participant. Recommenders must submit the letter of recommendation directly to usindojkt@usindo.org.
Tax Return Transcript (for scholarship applicants only): The electronic copy of the transcript should be from the most recent year filed, and can be either the student's or their parents' (if the student is still a dependent).
Applicants are responsible for ensuring their applications are submitted on time. Only complete applications will be considered.
Fee
The program fee covers the following expenses of the program including return international and domestic air ticket, tuition, cultural program, field trip, special lecture, accommodation, two meals per day, visa, and travel insurance. Each student pays a fee of $2,000 toward these program costs, and the USINDO Summer Studies Program provides the substantial remainder of these program costs. All other incidentals are the responsibility of the student.
Deadline
We are accepting applications all year long. Applications and required documents must be received by USINDO no later than January 24, 2020 to be considered for the Summer 2019 program.
Applicants will be notified of the decisions in mid-February 2020.