An intensive 10-week language & culture studies fellowship held in Yogyakarta, Indonesia for U.S. university students and recent graduates.
Visit to the Presidential Staff Office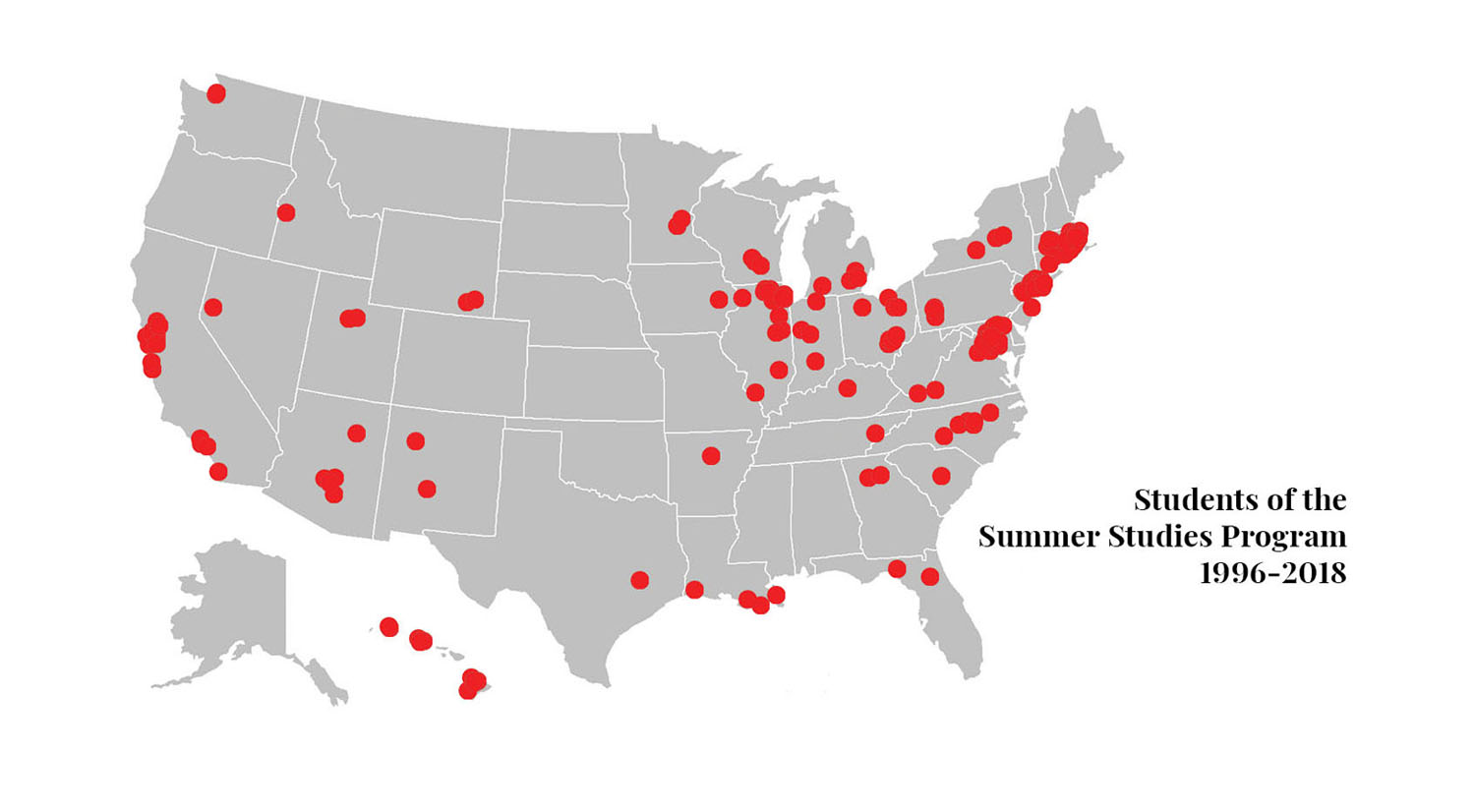 USINDO Summer Studies 2019
For more than 22 years now, USINDO with the generous support of the Freeman Foundation has held the USINDO Summer Studies Program. This is an intensive ten-week language and cultural studies program held from May to August, in Yogyakarta, Indonesia. It is open to U.S. university juniors or seniors, or graduate students, currently enrolled in an undergraduate or graduate degree program, as well as recent graduates (within 6 months) of any U.S. college or university. Participants are selected in a competitive application process.
The Summer Studies Program will take place over a 10-week period, from May 23 to August 1, 2019
In addition to the language course, field trips, cultural programs, and volunteer work opportunities with local organizations in Yogyakarta (ILCIC of Sanata Dharma University's Language Center and PCMI). The program also includes a post-program event in Jakarta designed to broaden the students' perspective, knowledge, and exposure to contemporary issues facing Indonesia. In addition to that, the post-program also gives them the opportunity to network with government officials, experts, academics, NGOs and private sector.
The 2019 Summer Studies Program Applications are available for download HERE. In addition to completing the application form, students are required to submit a 500-800 word personal statement, resume, transcript(s), and one letter of recommendation. For complete information on the program, please read below or download the information sheet HERE.
USINDO accepts applications all year long. Applications and required documents must be received by USINDO no later than February 8, 2019 to be considered for the Summer 2019 intake. Applicants will be notified of the decisions on February 22, 2019. Additional questions can be directed to usindojkt@usindo.org.